Target audience
AGEM researchers
General
The AGEM retreat is for all AGEM researchers (PhD-students, post docs / staff members and PI's) of the Amsterdam UMC, that work in the fields of Gastroenterology, Nutrition, Endocrinology and/or Metabolism. The goal of the AGEM retreat is to discuss, share and learn from each other's research.
Program
Like previous years, you can expect keynote speakers, workshops, PhD-student / post doc presentations and entertainment. More information on the program will follow in the upcoming months.
Abstract submission is mandatory for PhD-students that want to attend the retreat. Post docs/MD-PhD's may choose to submit an abstract.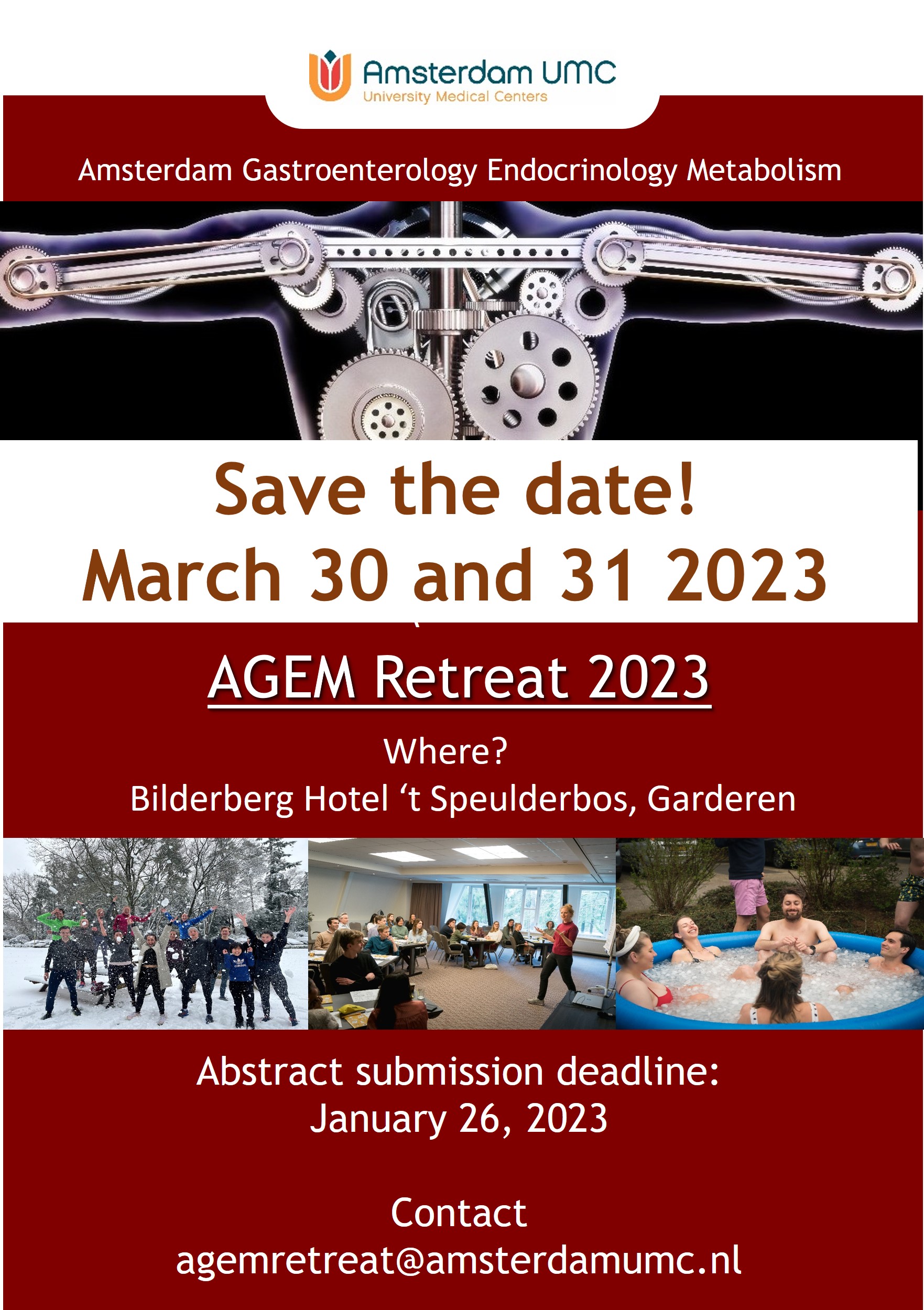 Date and Location
Start date
Thursday, March 30, 2023
Location
Bilderberg Hotel 't Speulderbos, Garderen
Costs and registration
Please find the registration links
here
.
Contact
Do you have questions or remarks? Please contact us at: agemretreat@amsterdamumc.nl
The AGEM retreat 2023 organizing committee.
Soumia Majait, Claire van Helsdingen, Natascha van Rijssen, Frank Wolters, Anouk
Olthof, Michel van Weeghel, Maartje Schots, Eva Dirkx , Anje te Velde and Stan van de Graaf