The field of immunotherapy in cancer is red hot these days, with multiple new treatment methods being rapidly developed. One biotech company pursuing this approach is LAVA Therapeutics, a spin-off company originating from Cancer Center Amsterdam of Amsterdam UMC. LAVA went public in March 2021 on the Nasdaq Global Select Market (Nasdaq: LVTX), raising 107 million US dollars to advance experimental cancer medication into clinical trials. We spoke with Hans van der Vliet, professor in Medical Oncology at Cancer Center Amsterdam and chief scientific officer at LAVA Therapeutics, about his experience of taking a promising discovery from the lab to the clinic.
The spark: tiny antibodies from llamas
LAVA Therapeutics was founded in 2016 based on intellectual property originating from Professor Hans van der Vliet`s group at the Cancer Center Amsterdam in collaboration with Tanja de Gruijl, professor of Translational Tumor Immunology and head of the Immunotherapy Lab at Cancer Center Amsterdam. LAVA Therapeutics is furthering the development of tiny antibodies originating from llamas (called single domain antibodies) for the treatment of hematological and solid cancers. By combining two single domain antibodies into a bispecific format, these antibodies can bind to both cancer cells and certain native immune cells, called gamma delta T-cells, to stimulate a patient's own defense system to attack tumors.
"To advance our laboratory research findings, we entered into discussions with the Innovation Exchange Amsterdam (IXA) office to protect our intellectual property rights," said Prof. van der Vliet. "Our contact with IXA proved very supportive and constructive, and with their help we took the first steps to start a spin-off company that could support the clinical translation of our findings."
Gathering steam
"In 2016, we combined forces with an 'angel investor,' someone who provided seed-funding to actually get our spin-off company off the ground. It was an important step that brought together a small but highly experienced team, including Erik van den Berg and Ton Adang. They provided us with the practical knowledge required to not only further build the proper preclinical data package that is needed to get things ready for future clinical development, but to also secure the substantial additional financing that this requires. Then, in 2018, we received a somewhat larger financing of €16 million from a number of venture capital partners from the Netherlands and the United States. With that, we were able to grow our staff, expand our research, optimize our investigational products, and make real steps toward actual drug manufacturing."
Building up
"Around that same time, Paul Parren, who was formerly of GenMab, joined the company as head of research and development, and a few months later Stephen Hurly joined as CEO. LAVA Therapeutics has benefited greatly from their vast experience in drug development and their extensive network, and we were able to secure our own office and laboratory space at the Utrecht Science Park. In 2020 – which turned out to be a very important year - we started a collaboration with Janssen Pharmaceuticals of Johnson & Johnson, and obtained about €71 million follow-up financing involving more venture investors. The momentum really started building. We worked really hard to advance our clinical programs, a very costly and laborious process, but ultimately we were successful and received clearance to start the first clinical trial [NCT04887259]."
Magma momentum
Following a successful stock market debut in March 2021 which raised over 100 million US dollars, LAVA treated their first patient with the experimental bispecific gamma delta T cell engager LAVA-051 in July 2021.
Yes, that has happened, we treated our first patient with a new experimental medicine that was created at Cancer Center Amsterdam." Prof. Hans van der Vliet.
Prof. van der Vliet: "Our first clinical trial is currently recruiting patients at Amsterdam UMC and Erasmus MC. In this study, we focus on patients with chronic lymphocytic leukemia (CLL), multiple myeloma and acute myeloid leukemia (AML). In addition, we have received clearance to bring our second program into the clinic. We anticipate treating the first patient with advanced, therapy-refractory castrate-resistant prostate cancer already this quarter of 2021."
Alternate flows?
Could you have done it a different way? "No, I don't think we could have done this at the same speed in another way. From the early days onward, we have been fortunate to be able to team up with experienced people and parties, including Pieter Slijkerman at the IXA office and strong investor firms that saw the potential value of our therapeutic approach for cancer patients. I have been impressed with the constructive discussions, hard work, and enthusiasm of all people involved. Without this, I do not believe we could have developed our experimental medicines in such a strategic and fast way."
We were able to bring together a highly motivated and experienced team which has been critical to the development of our experimental medicines in a strategic and fast way," Prof. Hans van der Vliet.
Fertile soils
There have been some criticisms about publicly funded universities embracing entrepreneurship. What about the topic of conflicting interests? Prof. van der Vliet: "The idea of universities moving beyond research and education to embrace the importance of commercialization and entrepreneurship, in other words valorization, has been around for quite a while now. There is the argument that universities should be creating economic value for their communities. But beyond that, if you want to improve cancer treatments for the benefit of society, being able to test new discoveries in the clinic quickly really does need the involvement of people experienced in this process, and this experience is hard to find inside academia."
Do universities get money? "Yes, when university spin-off companies are successful, relevant stakeholders including the universities typically receive financial returns which they can use to foster new research opportunities," Prof. van der Vliet answers. "For now, the bispecific gamma delta T cell engagers that we have developed are being tested in patients and will hopefully show clinical activity and a good safety profile in the trials."
Prof. van der Vliet concludes: "What I care about – as do all my colleagues at Cancer Center Amsterdam – is helping our patients. At present, new and better treatments for cancer are still urgently needed. That is my commitment."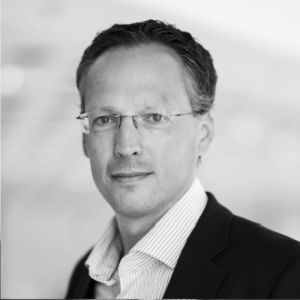 For more information contact Prof. Hans van der Vliet: jj.vandervliet@amsterdamumc.nl.
Text by Henri van de Vrugt & Laura Roy