The Amsterdam UMC Research Grant Support staff offers tailor-made services to researchers on both locations in Amsterdam UMC. The team is the merging of the Research Office (AMC location) and the Grants Desk (VUmc location).
About

The team offers support to secure the acquisition of national and European research grants fostering successful and excellent scientific research in Amsterdam UMC. Targeted grants support services are catered to the specific needs of Amsterdam UMC applicants applying to e.g. EU funding programmes, prestigious national consortium grants and the NWO Talent Programme as well as other prestigious 'talent' grants.
Changes in the research funding landscape and new opportunities based on national and international developments, are regularly evaluated for the creation of new service streams, such as for example the recent COVID-19 emergency wave. The team delivers a range of support from pre- to post-acquisition.
---
News
Horizon Europe: Draft calls

Science|Business has already published the draft work programmes for Horizon Europe, after the confidential documents began circulating on the internet in January. The draft call texts that have been leaked and can be found here.
The call topics under Cluster Health in 2021 will be single stage calls with an expected deadline in September 2021. The latest version of the call text for Cluster Health can be found here. Please note that all information is still subject to change until it has officially been published. Publication of the final work programmes for Horizon Europe is now expected in the first week of May 2021.
Amsterdam UMC Research Grant Support provides a range of support services for applicants. If you are interested in applying, please send us an e-mail: rgs@amsterdamumc.nl.
---
Amsterdam UMC grants
Amsterdam UMC – Postdoc Career Bridging Grant – deadline 19 April
This grant gives Amsterdam UMC PI's the opportunity to attract talent from outside Amsterdam UMC and strengthen their profile by generating scientific and societal impact with a view of improving chances of obtaining future EU (MSCA-PD, ERC-StG) or national (NWO-VENI) personal grants. The Postdoc Career Bridging grant amounts to a maximum of 80,000 euros to cover salary for a minimum duration of 1 year for which a mandatory departmental co-funding of 25% is required. In addition, candidates can apply for a maximum of 25,000 euros to cover other costs (for example; training, consumables, outreach activities). The grant will be awarded to a maximum of 4 candidates in 2021.
The internal deadline for applications is Monday 19 April 9:00am CET and the start date should be no later than 1 December 2021. Please find more details and the application form here
*********************************************************************

CCS-DocNet Amsterdam UMC Research Grant Support (RGS) - Internal call to support potential coordinators from AMC or from VUmc – internal deadline 17 May
The Consortium Coordination Support Doctoral Networks (CCS-DocNet) grant has opened for Marie Skłodowska-Curie Actions Doctoral Networks (previously 'Innovative Training Networks') under the Horizon Europe programme. Changes from H2020 programme can be found here with the major change being a limit of 360 person months for the standard network, translating to 10 instead of 15 ESRs and resubmission restrictions. The CCS-DocNet grant of a maximum of 5000 Euro is to provide tailor-made support during the application stage to prepare a proposal for the upcoming external deadline of 16 November. More information including evaluation criteria and application form can be found here.
Please note that RGS is organising an online breakfast infosession on 22 April from 9:00-10:00h. Please register here. Please contact rgs@amsterdamumc.nl if you have any questions or are planning to (re)apply for an MSCA Doctoral Network.


---
Horizon Europe – cluster 1: Health funding programme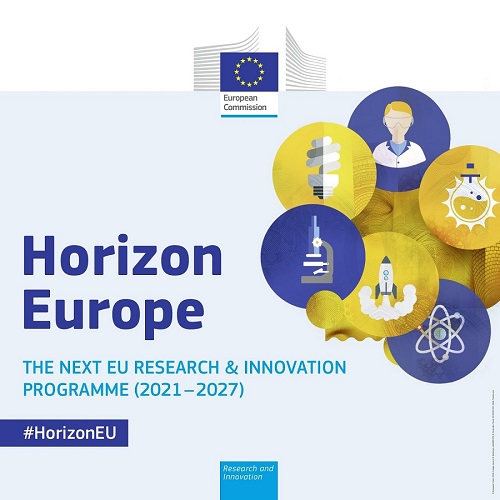 Horizon Europe, the successor of the H2020 programme, is the next research & innovation funding programme of the EU (2021-2017). The first calls are expected to open in Q2 2021 (most likely in April).
Support from Amsterdam UMC Research Grant Support
The Amsterdam UMC Research Grant Support office would like to support Amsterdam UMC researchers with the preparation of their Horizon Europe – cluster 1: Health grant applications. Please contact the EU Grant Advisors of Amsterdam UMC Research Grant Support for more information about the draft call text and application support. (see our contact details below).
Horizon Europe – cluster 1: Health
The 2021-2022 Work Programme of the cluster 1 'Health' will be directed towards Key Strategic Orientations (KSOs) for research and innovation set by Horizon Europe's Strategic Plan
2021-2024.
This Strategic Plan aims to create a more resilient, inclusive and democratic European society and promoting an open strategic autonomy by leading the development of key digital and enabling technologies, sectors and value chains.
The calls within this cluster mainly contribute to four impact areas of the Strategic Plan:
1. Good health and high-quality accessible healthcare;
2. a resilient EU prepared for emerging threats;
3. high quality digital services for all;
4. competitive and secure data-economy.

More specifically, cluster 1 'Health' aims to contribute to six expected impacts as set by the Strategic Plan, which are the Destinations of this Work Programme.
These Destinations are the following:
staying healthy in a rapidly changing society;
living and working in a health-promoting environment;
tackling diseases and reducing the burdens of disease;
ensuring access to high-quality health care;
unlocking the full potential of new tools and digital solutions;
and maintaining an innovative, sustainable and globally competitive health industry.
Projects may take the form of top-down collaborative projects, as indicated in the call text:
Research and Innovation Actions (RIA): number of partners ≥ 3 out of different Member States or Associated Countries;
Innovation Actions (IA): number of partners ≥ 3 of different Member States or Associated Countries;
Coordination and Support Actions: number of partners minimally 1; funding 100%.
Find here general information on:

- Horizon Europe
- Applying for Horizon Europe grants
- The services of the Research Grant Support office
Questions? Please contact us at rgs@amsterdamumc.nl.
---
News from important funders: NWO | ZonMw | Dutch Heart Foundation | European Research Council (ERC) | European Commission (EC) | KWF (Dutch Cancer Society)
---
Service overview
Are you looking for consortium grants or are you preparing an application for a fellowship? We invite you to get in touch with us to benefit from a range of expertise and tools to help you with your grant application.
Consortium grants
One of the major focus points of the Amsterdam UMC Research Grant Support is to provide assistance on multi-partner, multidisciplinary research applications, especially those within the next EU's Research and Innovation programme Horizon Europe, but also large national grants such as:
Support by Amsterdam UMC Research Grant Support includes:
feasibility & risk assessment of the fit of your project idea in the call text;
possible links with consortia and networking;
stakeholder analysis;
strategic advice;
possible internal pre-acquisition project management to be discussed;
and reviews and templates for the proposal development.
Investment grants
The Amsterdam UMC Research Grant Support provides support and advice on investment grants, such as NWO Investment Large.
Personal grants
Part of the Amsterdam UMC Research Grant Support consists of providing assistance to researchers taking part in:
NWO's Talent Scheme (i.e. Veni, Vidi, Vici)
ERC grants (i.e. ERC Starting, Consolidator, and Advanced grants) via support groups (see 'Support groups').
Moreover, support is provided to applicants for the
A guidance programme is available for researchers in this category, generally consisting of:
information meetings;
workshops on writing a research proposal;
advisory sessions;
and presentation training sessions.
Support group system
The Research Grant Support Office provides assistance to researchers taking part in:
Location-specific support groups are available for researchers in this category.
The support group system consists of a 'peer-to-peer' support in which experienced researchers (either with the specific grant or within your research field) offering feedback and tips on the proposal. This support is on top of the regular support received from direct colleagues. Each support group is chaired by a senior researcher or a laureate and consist of members who are PIs and/or grants' laureates.
The support groups are open to all Amsterdam UMC researchers and to all researchers from outside the university wishing to base themselves at Amsterdam UMC.
Yellow Pages
Yellow Pages is the weekly newsletter of Amsterdam UMC Research Grant Support. It is published on Thursdays and contains announcements about grant opportunities, scientific meetings and other activities related to research.
Input for Yellow Pages can be sent to the Amsterdam UMC Research Grant Support secretariat on Mondays before 12.00h. Please also use this email address to subscribe/unsubscribe for the newsletter.
---
Contact details
The Amsterdam UMC Research Grant Support team provides up-to-date knowledge and expertise to attract appropriate funding for Amsterdam UMC. The grant advisors support grant applications from Amsterdam UMC researchers on many national and international grant schemes and funds.
Grant advisors
Isabelle Wartelle - Head of the Amsterdam UMC Research Grant Support/EU Grant Advisor/EU Support Coordinator
Anne-Lieke van Deijk - Grant Advisor
Renske van Dijk - Grant Advisor
Simone de Jong - Grant Advisor
Bart Jordi - Grant Advisor
Ayla Kempers - Grant Advisor
Kimberley Kolijn – Grant Advisor, Project management
Brenda Olivier – Grant Advisor
Eugenie Quartier - Grant Advisor, EU Project management
Maartje de Snoo - Grant Advisor
Policy advisors
Guido Leerdam - EU Advisor, Legal Entity Appointed Representative (LEAR) VUmc
Secretariat
Karen Bond - secretariat
Bente Gielen - assistant
---
Important links
Diversity and inclusion
Read about Diversity and inclusion in Amsterdam UMC
Awarded grants
See for an overview of Amsterdam UMC's awarded grants