Preventing dementia, as early as possible. That is the goal of Alzheimer Center Amsterdam. Thanks to the active role of our researchers and clinicians in (inter)national studies, we are able to immediately apply new insights in practice. In doing so we are able to continuously provide the best care to our patients.
About
Alzheimer Center Amsterdam is part of the Neurology department of Amsterdam UMC. Our center consists of all those who work directly within patient care or scientific research and are housed within the physical environment of Alzheimer Center Amsterdam. The center has now been in existence for more than 20 years and employs over 100 employees. Every year we treat thousands of patients from all over the country. In addition to patient care, many of our team members are engaged in scientific research. The scientific research of Alzheimer Center Amsterdam is embedded in the research institute Amsterdam Neuroscience.
Research
The research activities of Alzheimer Center Amsterdam are aimed at developing tailor-made treatments for brain diseases that cause dementia. Alzheimer's disease is the most common cause of dementia. Other brain diseases that cause dementia include dementia with Lewy bodies, frontotemporal dementia, and vascular dementia. Alzheimer Center Amsterdam focuses in particular on dementia at a young age. Our research activities are centered around three research lines.
1. In search of the origin
Unraveling the mechanisms of origin is essential to achieve a good diagnosis and treatment of Alzheimer's and other brain diseases. The research in the first of the research lines focuses on risk factors and protective factors. In this line of research, we work together with fundamental researchers within our research institute Amsterdam Neuroscience.
2. Diagnosis & Prognosis
Molecular diagnostics are essential to achieve a tailor-made treatment in the long term. By demonstrating exactly which disease processes are present in a specific patient, the treatment can be seamlessly linked to this in the future. By developing increasingly better diagnostic tests, we can detect brain diseases at an early stage (before dementia onset). In addition to diagnosis, prognosis is therefore becoming increasingly important: a personalized prediction that answers patients' question: "what can I expect?".
3. Intervention & Prevention
Activities from the third of the three research lines include both drug and non-drug (such as lifestyle, diet, exercise) interventions. In the future, effective treatment of Alzheimer's disease and other brain diseases will take place at an early stage, before dementia occurs. In other words, prevention. For this line of research, we work closely with the Brain Research Center (execution of drug research) and the Industry Alliance Office of our research institute Amsterdam Neuroscience.
Projects
Team & researchers
Our team consists of experts from various disciplines focused on Alzheimer's disease, organized around patient care and scientific research. At the Alzheimer Center, the Principal Investigators are:
Executive Committee
The day-to-day management of our center is carried out by Prof. Dr. Wiesje van der Flier (Scientific Director) and Prof. Dr. Yolande Pijnenburg (Medical Director and co-director at Amsterdam Neuroscience).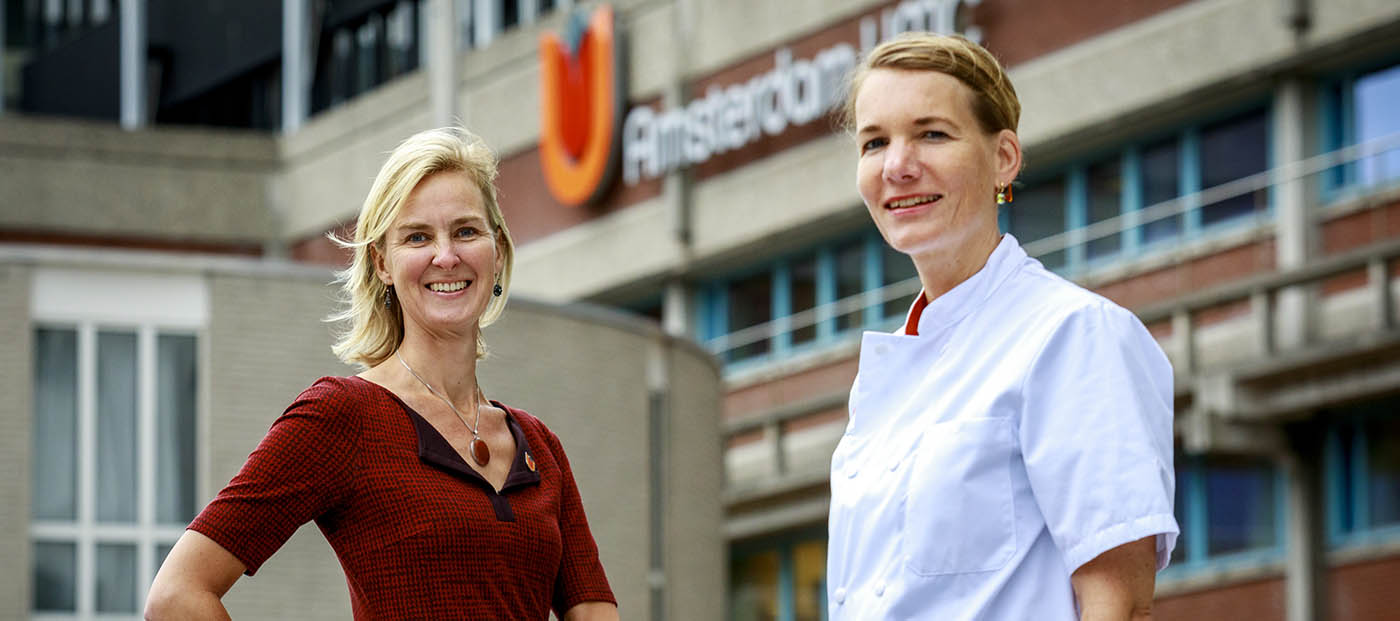 Contact
Project office Alzheimer Center Amsterdam
Tel.: +31(0)20 4440816
E-mail address: alzheimercentrum@amsterdamumc.nl
Patient information website: www.alzheimercentrum.nl (in Dutch)