Due to the current COVID-19 restrictions we are unable to organize our annual retreat in person at the Bilderberg hotel 't Speulderbos. Nevertheless we are happy to announce a digital event packed with keynote speakers, abstract sessions, workshops and more. Engage in this year's stimulating and diverse program from the ease of your own home.
Location and dates
Online via VIMEO and ZOOM

10:00 - 17:00 hrs
13:00 - 16:30 hrs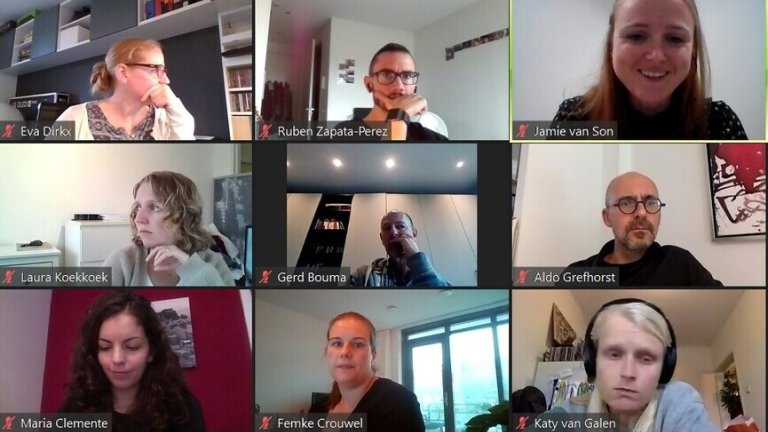 The morning part of the AGEM retreat will be streamed from live from Eenhoorn Meeting Center Amersfoort
10:00 - 12:00 hrs: via VIMEO
Password: agem21
13:15 - 17:00 hrs: via ZOOM
https://us02web.zoom.us/j/87252473444?pwd=YTMySnI1Q1BNSlNjaHl5dDgyVWxBdz09
Meeting ID: 872 5247 3444
Passcode: 237457


---
What and why
This retreat is for all AGEM researchers (PhD-students, post docs / staff members and PI's) of the Amsterdam UMC, that work in the fields of Gastroenterology, Nutrition, Endocrinology and/or Metabolism. The goal of the AGEM retreat is to discuss, share and learn from each other's research.

---
Registration
Attending the retreat is free of charge, however registration is for everybody.
The registration is now closed.
---
Program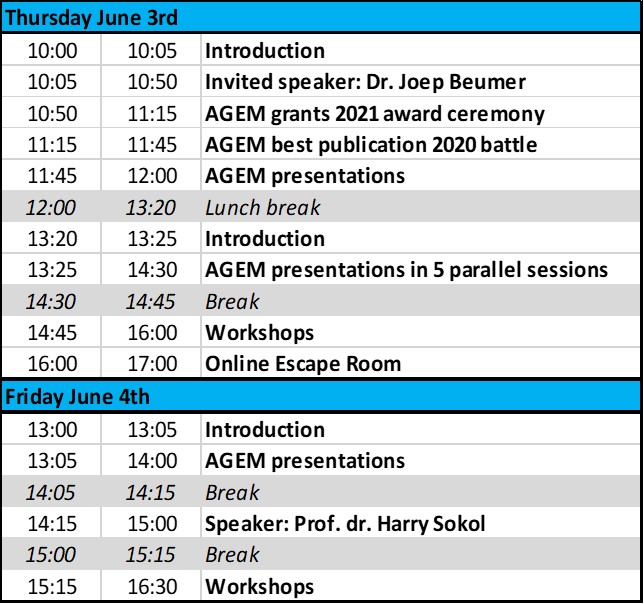 The morning program (10:00 - 12:00 hrs) will be streamed from Eenhoorn Meeting Center Amersfoort.
The more detailed program can be downloaded here:
---
Speakers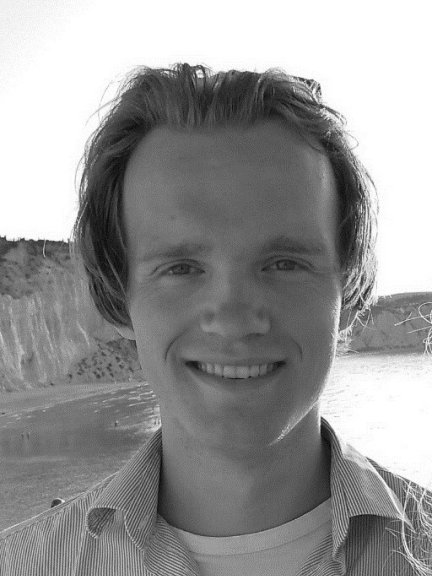 Dr. Joep Beumer
Postdoctoral researcher
Hubrecht Institute, Utrecht, The Netherlands



Joep Beumer is a Postdoctoral researcher in the lab of Professor Hans Clevers at the Hubrecht Institute in Utrecht, The Netherlands, where he completed his graduate studies in 2020. He has been employing intestinal organoids to study the rare hormone-producing cells of the gut, termed enteroendocrine cells. His work uncovered how these enigmatic cells are produced from stem cells. He is currently exploring potential therapeutic targets to influence hormone production or secretion in the gut that could benefit patients with metabolic diseases. He further used intestinal organoids to show that SARS-CoV-2, the viral causative of COVID-19, can replicate in intestinal cells. These findings could explain common gastrointestinal symptoms in the gut. Currently, he employs this system to identify cellular host factors that are essential for SARS-CoV-2 to replicate. Joep Beumer was part of the team that developed an organoid model from the snake venom gland. These first reptilian organoids could be used as a novel tool for the production of anti-venom.
Human intestinal organoids as to model gut hormone production
The intestinal epithelium is well-known for its role in nutrient absorption and as a physical barrier, but is also the largest endocrine organ in humans. Every day, about 100 million intestinal endocrine cells, termed enteroendocrine cells (EECs), are produced from LGR5+ stem cells at the crypt bottom. Nonetheless, these EECs comprise less than 1% of the intestinal epithelium. Further complicating their study, EECs can additionally be subdivided in at least 5 subtypes that make more than 20 hormones. These hormone products control key physiological processes such as insulin secretion, bowel movement and appetite. EECs sense luminal components such as nutrients and microbiota-secreted products through a range of receptors to secrete their hormone contents. EEC paucity, complexity and inter-species differences have made their study challenging. These cells therefore represent a little explored and attractive target for the treatment of a wide range of metabolic diseases.
Intestinal organoids are 3D-structures that can be indefinitely expanded from individual LGR5+ stem cells. These structures recapitulate all key features of the corresponding tissue, including their regional identity. We have developed differentiation protocols to greatly enrich organoids for EECs, circumventing their in vivo rarity. We discovered a previously unappreciated plasticity in the hormone expression profile of EECs: during their lifetime, while migrating from crypt to villus tips, individual EECs undergo BMP-controlled switches in their hormone repertoire. We further generated genetically engineered organoid models to generate in-depth transcriptomic and proteomic analyses of all human EEC subtypes. These analyses uncovered a range of previously undescribed EEC GPCRs and putative hormones. Targeting EEC differentiation or their sensory receptors would allow novel interventions for metabolic diseases or intestinal motility disorders.
Email: j.beumer@hubrecht.eu; Twitter: @BeumerJoep
---
Harry Sokol, is Professor in the Gastroenterology department of the Saint Antoine Hospital (APHP, Paris, France), the co-director of the Microbiota, Gut & Inflammation team (INSERM CRSA UMRS 938, Sorbonne Université, Paris) and group leader in Micalis institute (INRA). Harry Sokol is an internationally recognized expert in Inflammatory Bowel Disease (IBD) and in gut microbiota fields. He published over 240 papers on these topics in major journals (including Gut, Gastroenterology, Cell Metabolism, Cell Host & Microbe, Nature communication, Nature Medicine). His work on the role of the gut microbiota in IBD pathogenesis led to landmark papers describing the IBD-associated dysbiosis (imbalance in gut microbiota composition) and the role of the pivotal commensal bacteria Faecalibacterium prausnitzii in gut homeostasis and in IBD. Currently, his work focuses on deciphering the gut microbiota-host interactions in health and diseases (particularly IBD), in order to better understand their role in pathogenesis and develop innovative treatments. Harry Sokol is exploring particularly the role of the microbiota in tryptophan metabolism for which he is recipient of an ERC grant. Beside basic science, he is also involved in translational research. He is the current president of the French group of Fecal Microbiota Transplantation (www.gftf.fr) and the head of the APHP Fecal Microbiota Transplantation Center, he coordinated a pilot randomized control trial evaluating Fecal Microbiota Transplantation in Crohn's disease and he is currently coordinating 2 phase III nationwide randomized control trial evaluating this approach in ulcerative colitis and Crohn's disease. Harry Sokol co-founded Exeliom biosciences (https://www.exeliombio.com/).
Homepage: https://www.crsa.fr/equipe-philippe-seksik.html; Twitter: @h_sokol
Host-microbiota tryptophan metabolism in health and diseases
The gut microbiota is a crucial actor in human physiology. Many of these effects are mediated by metabolites that are either produced by the microbes or derived from the transformation of environmental or host molecules. A large array of metabolites drives the crosstalk between the host and its microbiome. The three currently most studied categories ofmetabolites involved in host-microbiota interactions are (1) short-chain fatty acids (SCFAs), produced by bacteria from the fermentation of fibers; (2) bile acids produced in the liver and transformed by the gut microbiota before re-affecting the host; and (3) tryptophan (Trp) metabolites.
In the gut, the three major tryptophan metabolism pathways leading to serotonin, kynurenine and indole derivatives are under the direct or indirect control of the microbiota and are tightly interconnected. Beyond changes in microbiota composition, several key functions are altered in disease and this play a role in disease onset, chronicity or complication. We showed that the ability of the gut microbiota to produce AhR agonists from tryptophan metabolism, as well as other trp metabolism pathways are impaired in several diseases including inflammatory bowel disease and metabolic syndrome. More importantly, correcting these functional defects, either pharmacologically or through the administration of bacteria that are natural producers of AhR agonists, induces beneficial effects. Manipulating the gut microbiota to modulate the tryptophan metabolism and particularly the AhR pathway could be of therapeutic interest for many human diseases.
---
Workshops
1. Making (remote) working together work
2. Business drawing
3. Scientific outreach
4. Present with humor
5. Grant writing for PhDs – Kickstart your academic career (only available on Thursday)
Hi there! I am Marc, and I make working together work. That means I usually help organisations and teams to focus on how they work together, instead of what they work on.
Therefore, I help organizations and teams define and discuss their challenges in working together with each other, in a safe and structured way, and create ways of doing it better. I've done that with organizations such as Bol.com, ABN AMRO, Interpolis, Vandebon, DGTL Festival, and Boomerang Agency – and that's exactly what we'll be doing during our interactive session.
Together, we'll define and share your challenges when working together with others as researchers, and after that, we'll figure out what you can do as a researcher to work better together with others.
In the end I believe that what's good for people, is good for the organization: If you feel trusted, safe, and heard, what you work on will be of better quality.
See you in our session and for more information in the meantime about what I do, visit marcvollebregt.com
Trainer: Marc Vollebregt (marcvollebregt.com)
This workshop helps to break free from old patterns and choose an approach that energizes and inspires. The "huis van verbeelding" believes that our imagination is the most important source to get moving. To address them, they use inspiring working methods, stimulate the creative brain and use the power of stories, in words and images. They will provide a creative whirlwind through space. Stormy, because things can be shaken up a bit. The "huis van verbeelding" will bring color, because the world is not black and white. This workshop can help you spice-up your presentation images or your summary schematics.
For this workshop, we suggest that you prepare the following material:
A stack of white (plain) paper or a notebook without lines.
A black marker or marker that does not smudge during coloring (Tip: a CD marker does not press through. The black marker from Posca (available at hobby shops) is also a nice black marker).
A black fineliner or any black pen with a thin line.
Colored markers.
Preferably a gray marker, but you can also use a pencil for this.
Don´t worry if you don´t have any of these materials, you could always just use a ballpoint pen. The message is more important than the materials you use.
Trainer: huisvanverbeelding.nl
If you are looking to share your science with society, then this year's virtual workshop on 'How to create a Science Communication strategy' is something for you. In this workshop you will be introduced to science communication in general and you will learn hands-on how to create your own scientific outreach strategy.
Since this year's AGEM retreat will be given online, we will primarily focus on the use of Social Media for your personal #SciComm strategy. We will tell you more about the different aspects of the social media channels and how to use them for your scientific outreach purpose. Also, we will provide you with the absolute Do's and Don'ts of social media use in general.
We will divide you into break out rooms to work together on an online science communication strategy. We will close the workshop with a plenary session to evaluate the different scientific outreach ideas.
Trainers: Ellie Corazolla & Eileen Daniels
If all that video conferencing during lockdown taught us anything, it is that a good sense of humor is essential in a great online presentation. In this webinar, comedian and creative leader of the Utrecht Comedyhuis Jeroen Pater explains how you can make your professional speech humorous. Practical, direct, professional and witty! If you apply for the interactive workshop be sure to prepare a short story with a maximum of 1 minute that is personal and makes you laugh. You will be asked to tell that story.
Trainer: Jeroen Pater (www.comedyhuis.nl)
Already for early career researchers grant writing is an essential skill enabling you pursue your own research line or even start a lab. The Amsterdam UMC Research Grant Support team aids in the acquisition of national and European research grants fostering excellent scientific research in Amsterdam UMC. Targeted grants support services are catered to the specific needs and requirements of applicants ranging from junior to senior. Thus, also for early career researchers there are plenty of tips and tricks to get into the game of securing funding through grant writing.
In this workshop The Amsterdam UMC Research Grant Support staff will share their tips and tricks within an hour so that you can kickstart your academic career. There will also be the opportunity to ask questions (based on your own experiences).
Trainers: The Amsterdam UMC Research Grant Support staff
---
Online Escape Room
Entertainment at the Digital AGEM Retreat 2021
After a day packed with AGEM research-oriented talks, discussions and workshops, it's time to test our intellect on another domain; The (Digital) Escape Room. A company with experience in providing digital entertainment to large parties (such as ING, Nike etc.) will provide live clues, which you can brainstorm over with your teammates in our Zoom breakout rooms. Are you a team player and smart enough to solve a Digital Escape Room within 60 minutes? Then we look forward to your friendly competitiveness.
https://www.socialspel.nl/online-escape-rooms/
---
New to the AGEM retreat
This year we are adding a new aspect to the AGEM retreat by encouraging PhD-students and post docs to .
Think of an out-of-the-box way to present your research (slides without text, movies, theatre, storytelling, interactive quiz, etc.). No boring powerpoint slides, but surprise the audience with your creativity!
Keep in mind that the retreat will be online and think of a way to present your data that fits well with an online format.
The most original, creative presentation will be awarded with a serious price!
During your abstract submission you can indicate your preferred way of presenting. Please note that the organization may assign you a different presentation type and that there might not be enough time for everybody to present.
See FameLab for inspiration: https://www.britishcouncil.nl/famelab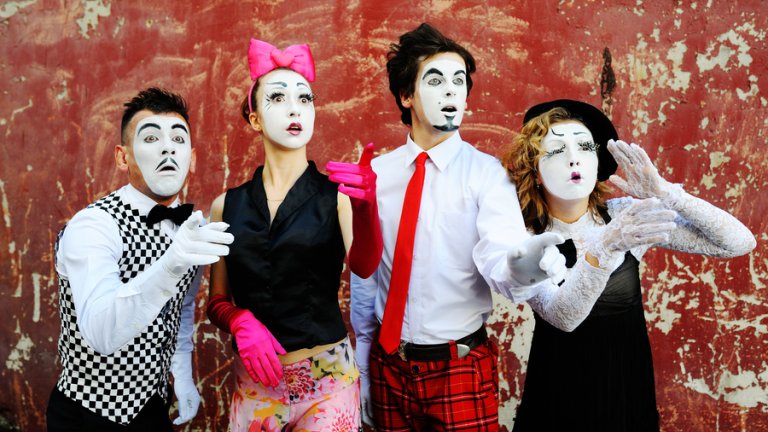 ---
Contact
Do you have questions or remarks?
Please contact us at: agemretreat@amsterdamumc.nl
The AGEM retreat 2021 organizing committee.
David Trampert, Sebastian Hendrix, Shafaque Rahman, Ishtu Hageman, Jamie van Son, Elsa van Liere, Michel van Weeghel, Ruben Zapata Perez, Linda van den Noord, Eva Dirkx and Stan van de Graaf