We invite you to APH's networking afternoon, which is being held on November 9, 2021 (15:00-18:30hrs) at Theater de Rode Hoed Amsterdam. It will be an inspiring afternoon for APH researchers on public health perspectives and strategies on sustainable development goals. Come and meet your fellow researchers at APH's networking event!
We are pleased to announce that astronaut André Kuipers will provide a keynote about the challenges we are facing in developing and maintaining a healthy and sustainable living environment.
About André Kuipers
André Kuipers is a Dutch physician and ESA astronaut. He is the first Dutchman with two space missions to his name. His second mission is the longest spaceflight in European history. In total, the ESA astronaut spent 204 days in space: 11 days during mission DELTA in 2004 and 193 days during mission PromISSe.
After years of training in Houston, Moscow, Cologne, Montreal and Tokyo, a Russian Soyuz spaceship launched André and his two crew members from Russia and America on the 21st of December 2011 from Kazakhstan. Two days later he arrived at the International Space Station to live and work for six months. On board he was not only a medical doctor, scientist and flight engineer, but also handyman and ambassador for several charities. On the 1st of July 2012, André returned to Earth and landed in his space capsule in the Kazakh steppe.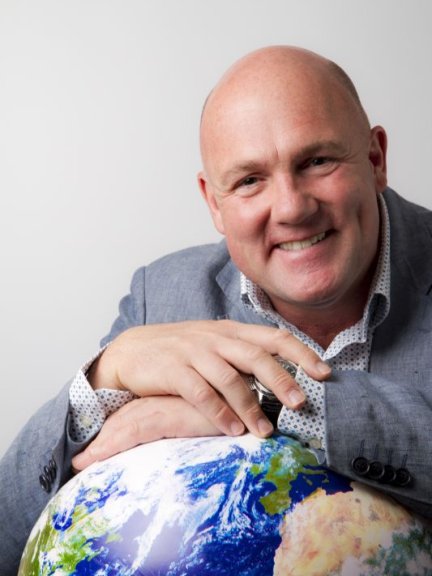 A view from space on sustainability
When André Kuipers was in the ISS he orbited Earth 16 times a day. Borders dividing countries are not visible from space. What is visible from space are the global challenges humankind faces: climate change, deforestation, erosion, the consequences of urbanization.
When looking at Earth from space it becomes clear that we live on a small planet in a big and dark universe; Earth is in fact itself a 'spaceship' with limited supplies. New technologies – from recycling to satellite Earth observation – are needed to ensure a good future for all of us.