This year's APH Annual Meeting is themed 'Digitalization'. In health care, digital solutions, technological innovations and big data offer new opportunities in the areas of diagnostics and treatment, prevention, and the organization and management of care at individual, institutional and system level.
Digital technology and big data can play a decisive or catalytic role in predictive medicine and personalized prevention, in decision support tools for healthcare professionals and policy makers, and in supporting citizens in self-management of their health through wearable technology and health apps. Digital tools can help turn the tide by preventing or treating diseases with personalized support and giving people a high degree of self-control. Despite the many promising and sometimes decisive applications of digital technology in health care and beyond, there are still many limitations and challenges to overcome from a medical, ethical, legal and social perspective before sustainable implementation can take place. APH has made 'Digitalization' one of its new strategic themes for the upcoming years, and started a new research program 'Digital Health' in order to integrate the theme within the research institute.
Plenary morning session
(9:30-12:00 hrs)
At the plenary morning session APH's Director Prof. Martine de Bruijne will introduce the strategic theme 'Digitalization'. The program leaders of the new 'Digital Health' research program Prof. dr. Marlies Schijven and Dr. Ronald Cornet will provide us with a short introduction about the research program and their strategic plans for the upcoming period.
We will continue with two outstanding speakers who work in the field of digitalization. Dr. André Marquand from Radboud University will speak about combining innovative artificial intelligence techniques with multimodal big data in order to bring precision medicine to psychiatry. Dr. Emma Beauxis-Aussalet from VU Amsterdam will speak about the ethics of artificial intelligence.
At the end of the plenary morning session PhD candidate Hafize Demirci will tell us about the implementation of virtual reality-technology in health care and provide us insight into virtual reality research within Amsterdam UMC. She will also introduce the VR experience room that is open for all attendees to visit.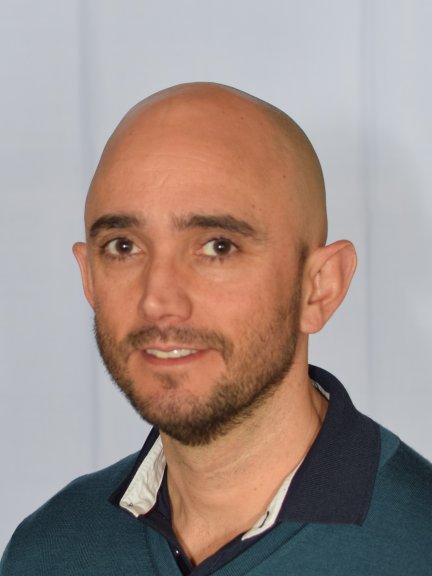 André Marquand
Emma Beauxis-Aussalet
Keynote speakers
André Marquand
Biography
Dr. André Marquand is principal investigator at the Donders Institute for Brain, Cognition and Behaviour, a research center devoted to understanding human cognition and behaviour in health and disease. He obtained his PhD in Clinical Neuroscience at the Institute of Psychiatry, Psychology, King's College London, where he was also a postdoctoral research associate and lecturer. Marquand moved to the Donders Institute in 2014 and was awarded a VIDI grant in 2016 and and ERC consolidator grant in 2020. His research focuses on the development of machine learning techniques that aim to learn to detect patterns of statistical regularity in empirical data and the application of these methods to clinical, neuroimaging and smartphone monitoring data. These methods hold significant promise for decoding cognitive states and predicting clinically relevant variables in health and disease.
Emma Beauxis-Aussalet
Biography
Emma Beauxis-Aussalet is an Assistant Professor of Ethical Computing at VU Amsterdam. She received her PhD from Utrecht University in 2019, her Master in Computer Science from Centrale Paris in 2008, and her Master in Communication and Digital Media from IESA Paris in 2007 (cum laude). Before becoming a researcher, she had multi-disciplinary experience in the industry as a designer, R&D engineer, data specialist, and project leader. Her understanding of the interplay between design, research, and engineering fuels her research on the practical means to harness the multi-faceted impacts of AI on society.
Walking lunch and VR experience room
(12:00-13:50 hrs)
During lunch you can get acquainted with the use of virtual reality (VR) in health and health care in our VR experience room. Through various ways of information sharing will be shown that VR is fun and attractive on the one hand and useful and helpful in healthcare on the other hand. Parts in this room are a demo corner where researchers can experience what it is like to relieve pain through VR goggles, Amsterdam UMC 'digi coaches' will tell about their work to inform and motivate departments and patients to use VR and current APH research projects which contain VR will be presented.
Information booths
A is available with representatives of the Amsterdam UMC output team during lunch and poster sessions. Visit the booth to receive more information about your Pure researchers profile and ask your questions concerning for instance affiliations and completing your profile.
A is available to inform you about the wide range of services RGS offers for applicants of EU or national programs. With our new Digital Health theme their are also possible opportunities for APH researchers to apply to the EU Horizon Europe 2023 calls.
A is available to present all the activities organized by the Junior Councils for junior en midcareer researchers. Moreover, it provides information about becoming a member of one of the nine APH junior Councils.
Poster presentations
(12:50-13:50 hrs)
PhD candidates, junior researchers and postdocs are invited to present a poster of their research project at the Annual Meeting. Visit the poster presentations and get to know APH research projects better.
Submission procedure
Abstracts of all themes can be submitted before September 30th via the form below. Fill in this form and send it to aph@amsterdamumc.nl. All submitted abstracts will be reviewed by the program leaders on scientific and methodological quality, scientific and societal relevance, innovative character and suitability to APH (both overall and to your research program). There is a maximum of 70 poster presentations.
Ultimately October 7th you will be informed whether your abstract is accepted and you can present a poster during the poster sessions. The best abstracts compete for the APH Poster Award 2022! The award comes with a money prize in vouchers:
Winner: 900 euro
1st Runner-up: 600 euro
2nd Runner-up: 300 euro
Booster Grants
Have you always wanted to boost your network or professional/personal development? Now is the time! APH is offering 10 APH Booster Grants with a value of € 2.500,- to junior and mid-career APH researchers at this year's Annual Meeting. Submit your Booster plan, attend the Annual Meeting and you will compete for this amazing grant. At the end of the day, 10 winners will be selected based on random selection. Exciting!
Examples of Booster plan activities are a (international) work visit to a network partner or research group; visiting an interesting conference (abroad); organizing a research network event for your peers; or taking a course on transferable or academic skills. Research proposals are not eligible as Booster plan.
A Booster plan consists of a description of your motivation, and a worked out activity and budget plan. Before submitting consult your supervisor(s) and potential networking partner about the feasibility of your plan. Download your Booster plan below, and submit it via aph@amsterdamumc.nl (with supervisor in cc) before Monday October 24th, 13:00 hrs.
Conditions
Your Booster plan is feasible and fits the criteria/scope.
You are affiliated to APH (checked in PURE, see here affiliation instructions).
You are a junior researcher, PhD candidate or Postdoc researcher (≤8 yrs).
Your supervisor approves your Booster plan (submit your plan with supervisor in cc).
You are present at the Annual Meeting in the morning to submit a printout of your Booster plan.
You are present at the Annual Meeting's Closing Ceremony plenary afternoon session to receive the grant if you are selected. If you are not present, someone else will be chosen.
Parallel theme sessions
(14:00-15:30 hrs)
After lunch and the poster sessions, parallel thematic sessions will be held hosted by the APH research programs.
(1) Solving disparities using digital technology
Hosted by Societal Participation & Health, Digital Health and Global Health
Digital technologies can be an essential tool to improve the way healthcare is organized and delivered. However, these advances do not always reach all individuals, especially those that are most in need. The session on solving disparities using digital technology will outline the issues we are facing within APH to deal with this issue.
The following short presentations will be discussed to help APH researchers to become more aware of the importance of equity when it comes to implementing digital health:
FAIR data, open science, and data donation - Ronald Cornet & Marlies Schijven
Solutions to reduce health inequalities - Christine Dedding
Digital Health implementation in a low-income country - Christopher Pell
These short presentations are a prelude to an open discussion among speakers and all attending APH researchers.
(2) Intersectionality in digitalization
Hosted by Personalized Medicine
Societies are rapidly digitalizing and the pandemic has accelerated this speed. More and more, to deliver their public services including health care governments, companies, and health institutions rely on citizens' digital access. This raises questions of equality (equal access) and equity (equal health outcomes), and requires a better understanding of researchers and health care providers for whom, and under which conditions, their data, their knowledge, and their interventions are 'true', and how to develop 'fair' studies, interventions, and policies in a digitalizing world.
In public health research, intersectionality is introduced as a theoretical and empirical framework to answer questions about distributive justice, power, and policy and related to social identities such as gender, ethnic background, or age. Rooted in the black and queer women's movement and coined by legal scholar Kimberlé Crenshaw, the concept of intersectionality goes beyond single categories of difference by assuming that no single categories but rather different social identities simultaneously and in interaction with each other play a role in complex processes such as poverty, health, or digital exclusion. Looking at those intersections helps us to explore more in-depth interactions between social and digital inequalities. Speakers of the parallel theme session are Petra Verdonk and Nicole Goedhart.
(3) Evaluation of digital innovations in the clinic?
Hosted by Health Behaviors & Chronic Diseases and Quality of Care
The development of digital tools to innovate healthcare and improve team collaboration is moving fast and is often accompanied with complex sociotechnical implementation processes. Such digital tools should lead to better patient outcomes and more efficient care provision. For clinicians and patients it can be difficult to keep up with this pace. How can we be sure that our innovations lead to better quality of care, an improved lifestyle or better quality of life? In intervention research, it is increasingly important to understand how these processes to digitalize our clinics lead to successful or, even to ineffective outcomes.
In this theme session, we present some exciting examples of digital tools implemented in clinical practice and the barriers and facilitators that were encountered along the road towards implementation. In addition, we aim to give insight into a novel standardized approach on how to perform a process evaluation of digital tools in healthcare.
(4) Wearables
Hosted by Aging & Later Life and Mental Health
Wearables are everywhere! Activity trackers, heart rate monitors, skin patches – we no longer have to bring study participants to the lab, but can measure them in their own natural environment.
But what aspects should you think about before commencing on the path of wearables? In this theme session we will provide some examples of APH ALL & MH research using wearables and touch upon topics such as design considerations, how to choose a wearable, and lessons learned. This will be followed by an interactive panel discussion, where the audience can ask pressing questions on the use of wearables in public health research.
(5) Federated Learning
Hosted by Methodology
Federated learning (also known ascollaborative learning) is a machine learning technique that trains an algorithm across multiple decentralized edge devices or servers holding local data samples, without exchanging them. This approach stands in contrast to traditional centralized machine learning techniques where all the local datasets are uploaded to one server, as well as to more classical decentralized approaches which often assume that local data samples are identically distributed. Federated learning enables multiple actors to build a common, robust machine learning model without sharing data, thus allowing to address critical issues such as data privacy, data security, data access rights and access to heterogeneous data.
In this theme session we will explain what Federated Learning is and how it can used in public health and clinical research. We will discuss methodological challenges and present examples. Curious about innovative methods for sharing data without actually sharing them: this interactive session is for you! Speakers of this theme session are Wessel van Wieringen and Judith ter Schure.
Plenary afternoon session
(15:50-16:30 hrs)
The plenary closing starts with the poster award ceremony, the announcement of the winners of this year's APH Poster Award 2022. Therafter, the winners of the 10 APH Booster Grants will be announced. We will end the plenary closing session with a spectacular danceshow, a combination of breakdance and contemporary dance, performed by dancer and choreographer Denden Karadeniz and his team!
We will conclude with drinks & appetizers until approximately 18:00 hrs. Together with a small big band, APH researcher Hein van Hout will play world music during the reception. It will be an informative and entertaining day about an emerging field of research with many opportunities to network with your fellow APH researchers!