From Tuesday April 13 until Friday April 16 APH researchers were connected online during the Week of APH Spring Sessions 2021. In sum, a very successful week with a variety of sessions and workshops. From an entertaining opening with an introduction of our visiting professor David Chambers playing his guitar, to a pitch competition and Pubquiz. Our goal of the week, to get connected with fellow researchers, succeeded!
Grand Opening

The Week of APH Spring Sessions was kicked off by APH's director Martine de Bruijne with a short introduction of the weeks' program. From then on our host Paul Kuijer took the stage and introduced and interacted with the keynotes. First speaker Femke van Nassau (senior researcher at Amsterdam UMC) lectured the audience on the why and how of implementation (research). This was followed by a very special interview with our new visiting professor David Chambers (deputy director for Implementation Science at National Cancer Institute, USA), who happens to be an excellent singer-songwriter as well. He performed a song about Implementation while playing his guitar. It was an unexpected surprise!
Thereafter, Carlien Straat (PhD candidate at Amsterdam UMC) shortly told us about the successful implementation of her research project concerning the recovery after a knee arthroplasty. Subsequently, she and the host Paul Kuijer discussed the development, evaluation and implementation of this project. The plenary session continued with Vincent Busch (senior researcher at Sarphati Amsterdam) who spoke about the best of three worlds: policy, practice and research. The plenary session was ended with a lecture of Pauline Goense (senior staff Strategy and Innovation at ZonMw) informing the audience about the challenges and opportunities of funding for implementation. In summary, it was a great start of the Week of APH Spring Sessions.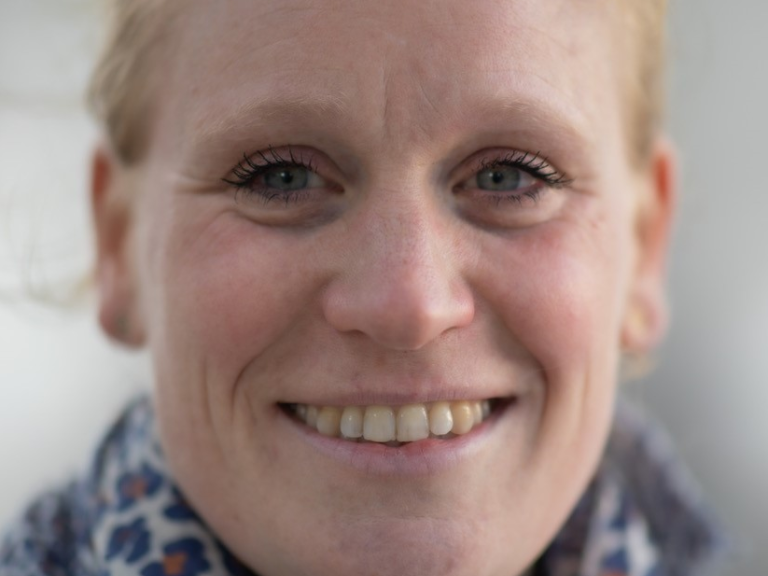 Femke van Nassau
David Chambers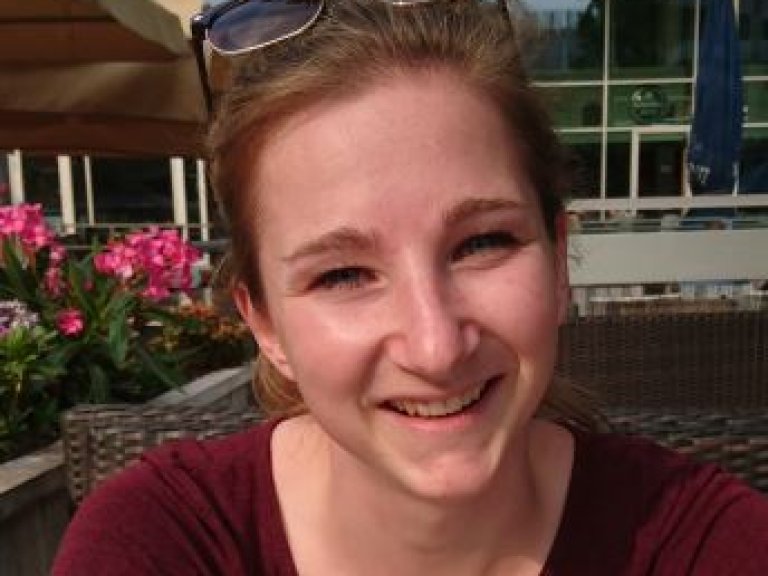 Carlien Straat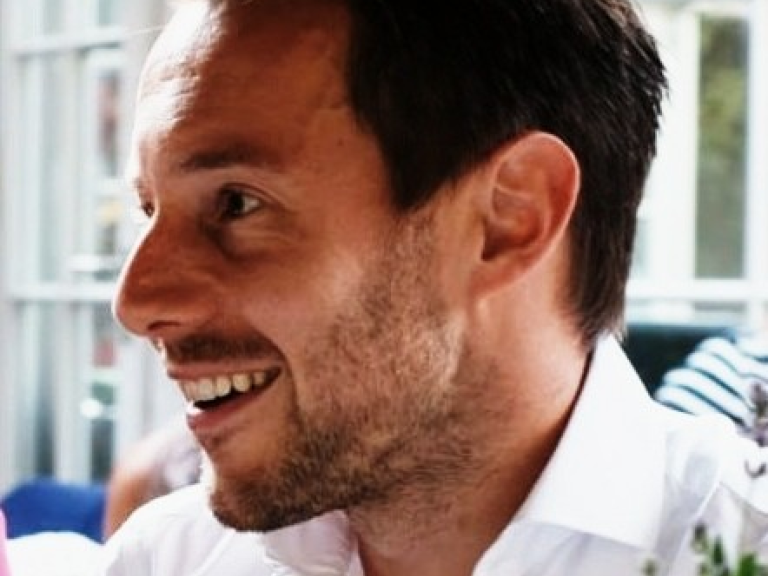 Vincent Busch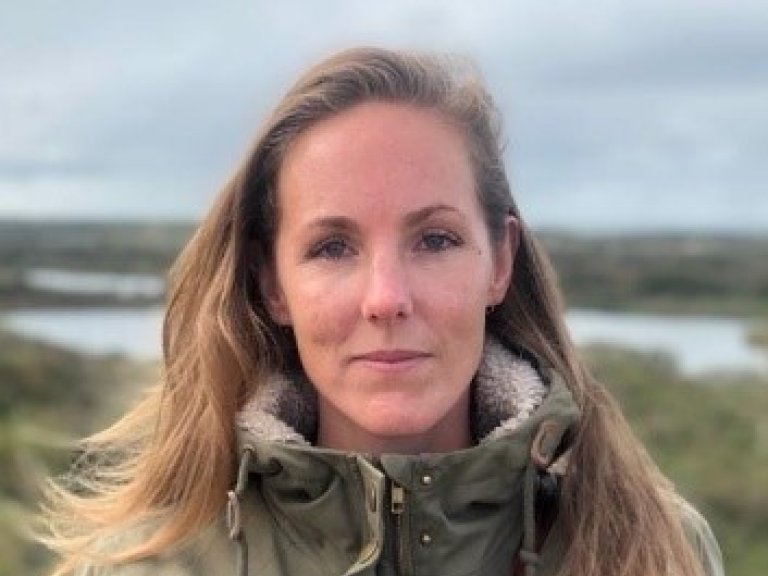 Pauline Goense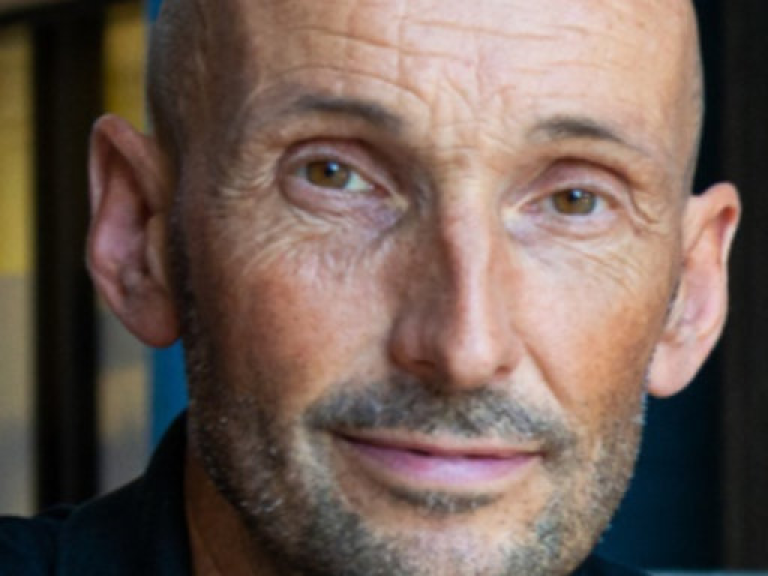 Paul Kuijer
Thematic parallel sessions
From Algorithm to Implementation in Personalized Medicine
The parallel session "From algorithm to implementation in personalized medicine" was a great succes! With an unprecedented attendance rate of 70 attendees the session was very well visited. It started with a warm welcome of the chair, prof. Meike Bartels. Then, the first presentation of Lucas the Clercq, gave a surprisingly clear insight in the workings of Artificial Intelligence modeling. Lucas is shaping his models to predict heart failure based on primary care records. Second, Alexander Janssen gave an overview of the current developments and challenges of implementing AI in healthcare. These algorithms offer interesting opportunities to personalize medication doses. Last but not least, Dr. André Krom proposed an ethical approach to implement AI. He elegantly showed how the ethical and philosophical questions that arise with the use of AI in healthcare should not be forgotten. Dr. Kristel van Asselt summarized the wonderful talks of the invited speakers. We are looking forward to our fall session and we hope that you do too!
Patient participation in research
The Quality of Care parallel session focused on patient participation in research. First, Saskia Duijs (School for Participation) told us about her study 'Negotiation Health', an example of participatory health research. She told us about co-creating the research agenda, participatory data-collection and data-analysis. After that, Hester van Bommel (Pharos) enlightened us about patients with limited health literacy and how to develop questionnaires fit for this group. Lastly, Christine Dedding (School for Participation) shared her thoughts and experiences about the principle and practice of inclusion: how to get to know your target audience and adapt our practices to this group. Many questions arose, for example on how to start with participatory research and how to publish this. Hopefully, some of us will meet each other again in the future to continue talking about or start with patient participation to implement research more successfully.
Urban Aging
The parallel session of Aging and Later Life program was focused on the new research theme of our program: Urban Aging. The session started with an introduction of the program board and junior council followed by our very special older adults panel. Prof. Bianca Buurman gave an update on the developments around Urban Aging and Dr. Marieke ten Have gave us more insight about her research as quarter maker ('Kwartiermaker') for the healthy region. Three senior researchers, Prof. Hein van Hout, Dr. Ruth van Nispen and Prof. Peter Reiss presented their research and the possibilities that the theme Urban Aging offers for their work. We had an inspiring discussion with the participants about their ideas on the new theme and concluded the session with announcing the Aging and Later Life Innovation Call 2021.
Sustainable implementation of research in practice
The parallel session of Societal Participation & Health was titled 'Innovative implementation methods – How to ensure sustainable implementation of your research in practice'. The research team of the living lab project at the department of Public & Occupational Health as part of the Societal Participation & Health research theme of the APH took the participants on a quick journey through their research project on how to involve end-users for implementation. Together with Sylvia van der Burg-Vermeulen, project leader of the living lab, postdoc Nina Zipfel shared their experiences with involving end-users in the process of implementing knowledge products aimed at occupational and insurance physicians. They presented various methods for involving end-users as organizing meetings, setting common goals, and conducting a context analysis to name a few examples. With approximately 60 participants this interactive session discussed the role of researchers in the implementation process and the importance of creating impact for patients or clients.
Recent HB&CD projects, new working groups, junior & medior council updates
What a delightful Thursday afternoon it was! HB&CD was exited to again be able to provide a platform for its members to showcase HB&CD funded projects. After a brief welcome note, Tessa van Deelen kicked-off the meeting with a presentation on her team's efforts to map the tobacco retail environment in Amsterdam. They assessed and visualised the availability and visibility of tobacco across different neighbourhoods, which will be the basis for further research. Mary Nicolaou updated us on the development of a short diet questionnaire (i.e., screener), which was tailored to measure the dietary intake of ethnic minorities. The current version of the questionnaire still needs to be comprehensively validated and will be used in a sub-study of the HELIUS project. Joreintje Mackenbach asked all attendees to get in touch if they had any research measurement devices to add to the inventory (info on type, quality, protocols) she and Gabi de Pinho compiled for HB&CD. The inventory aims to facilitate collaboration, share research infrastructures and save costs among H&BCD members and beyond. After a short break, representatives of the HB&CD Participatory Research Working Group and the HB&CD Chronic Disease Epidemiology Working Group, as well as the junior council and the medior council, shared their latest activities and future plans. Also, the junior council and medior council are looking for new members, so if you are interested, drop Heike Garritsen (junior council) or Coosje Dijkstra (medior council) an email. A big thank you to all speakers of the day! It was great to connect with our members, let's do it again soon.
Scale up of interventions in Global Health
The parallel session on global health focused on scale up of health interventions. It was primarily a program for and by PhD students, supported by the Global Health program's Junior Council. We had three PhD presentations arount the topic, each culminating in two statements. Susan Bulthuis presented findings from a literature review on factors influencing scale-up of public health interventions, and contrasted these with the experiences in a multicountry project in Africa on human resource strenthening. Her statements were that (1) scaling up a public health intervention is not feasible during a donor funded project, and using research results by itself is insufficient for decision makers to support scale up ("Who's evidence counts?"). Ngyuen Dinh Dai showed results from a project aimed at scaling up nutrition sensitive agriculture in Vietnam. He stated at, at the individual level, scale-up is about making individual choices, in the case of his project about making choices to balance agricultural investment between cash-crops (for income) or non-cash crops (for health). At the system level: scaling-up is impossible without political willingness, aligning with government policies and multi-stakeholders partnership. Finally, Weixi Jiang presented her analyses of the effect of policy changes regarding diagnosis and treatment on case finding and outcomes for multidrug-resistant tuberculosis in China. Her statements were that scale-up of technological interventions as a step-wise process requires supporting policies to guarantee the optimal use of the technology, and that evaluation on the effectiveness of intervention scale-up is a critical approach to find suitable scale-up strategies. This was followed by discussion with the presenters by an expert panel from the health systems (Dirk Essink, Athena Institute) and social sciences (Christopher Pell, AIGHD) perspectives. There were 38 attendants.
Can we do better? Implementation of interventions to improve research practice
In the parallel session of the Methodology program, we focused on reducing questionable research practices by means of interventions. Bada Yang and Tamarinde Haven presented their developed interventions. Bada Yang and colleagues (2020) developed an editorial intervention to reduce "spin" (the misinterpretation or overrepresentation of results) in abstracts, by targeting four prominent forms (selective reporting, inclusion of information not supported by evidence, interpretations inconsistent with study results, unjustified recommendations for practice). The intervention of Tamarinde Haven and colleagues "suberb supervision" focuses on responsible supervision by training PhD supervisors in essential skills (coaching, providing feedback and listening) and conveying responsible research to create an open and save research environment. The session was concluded with groups in which participants discussed different barriers and potential solutions for implementing their own research.
Implementation research and practice in (e)Mental Health
After a warm welcome by Prof. dr. Jos Bosch and an introduction of the MH Junior Council by Anouk Gathier, the session continued with interesting presentations of our key-note speakers. Dr. Rianne Klaassen introduced @ease, a center where adolescents can walk in to talk about their (mental health) problems, anonymously and free of charge. She concluded her talk with valuable lessons learned from the implementation of @ease. More information about how to implement eHealth interventions was provided by the second key-note speaker: Christiaan Vis, Scientific Coordinator of the ImpleMentAll project. His talk focused on the ItFits toolkit: a theory driven, evidence based, effective toolkit to implement eHealth interventions.
Workshops
On Friday April 16, four workshop were offered to APH researchers. In the workshop 'How to present online?' participants learned how to hold their audience's attention when presenting in front of a webcam and what to say during the first minute and how to end. They also received tips and tricks to set up their own online studio. The rubber duck with happy face standing behind your laptop, was one of our favorites. With this simple trick, you always see a happy face when presenting online.
In the workshop 'Recognizing and neutralizing stress for PhDs and Postdocs', the participants raised their awareness of personal stress signals and learned resources that can help to lower or neutralize stress. There were many questions asked and important tips and tricks provided. Also, much interaction between the participants. This was considered to be a helpful workshop in these difficult times of the Corona pandemic.
The workshop 'Visualize your communication' was the most interactive workshop, because participants were drawing 80% of the time. During this workshop organized by 'Teken je Boodschap', participants were introduced to corporate drawing and learned how and why drawing can be used as a way of communication. In our society with its high pace and an overkill on verbal information, you need to make sure that you inspire and activate the brain of your audience in order to make impact.
In the last workshop 'How attention heals: Mindfulness for doctors and scientists', the participants were introduced to mindfulness. Besides an introduction about the theoretical background of mindfulness, they learned more about it from a scientific point a view. They also performed some mindfulness exercises during this workshop.


Grand Closing
At the Grand Closing on Friday afternoon, hosted again by Paul Kuijer, we started with the APH Implementation Award 2021 pitch competition. Three researchers Kim Setkowski, Felicia Los and Jeanine Rutten, selected out of the 31 junior and postdoc researchers, pitched their implementation project.
Together with a judgement of the keynote presenters of the Grand Opening, the audience attending this session choose Kim Setkowski to be the winner. Angela de Boer (program leader Societal Participation & Health) held the award ceremony and provides us with the opinion of the jury: "Kim Setkowski clearly explained the implementation problem she and her project team faced and how they tackled this with the SuperNet care network, enabling support and engagement. She gave the presentation a personal touch by revealing it isn't just work but rather a passion for her. Kim pitched a very clear and important message with full confidence and strong eye contact, thereby capturing and holding the audience's attention throughout the pitch." Kim Setkowski received 1,000 Euros to support her academic career. Felica Los and Jeanine Rutten ended respectively second and third and received 100 Euros in vouchers.
After the award ceremony, Paul Kuijer wrapped-up the week and invited the audience to vote for the winners of the 'Skipping rope' challenge by showing the entertaining compilation video. Pieter Coenen, Mirte Kuipers and Mariska de Wit were announced as the winners with their spectacular and creative video's showing their skipping rope skills.
Thereafter, Paul Kuijer gave a starting signal for the 'Spring is in the air Pubquiz'. In total, 29 teams joined this Pubquiz, which was challenging but also a lot of fun. To give an idea of the atmosphere, the winning teams in order of placement were named mxTryhard, Childish 4-ever and #HTAVU, all proud winners of vouchers of choice. See here the results of all Pubquiz teams.
In short, a very successful week with a variety of sessions and workshops. From an entertaining opening and closing, an introduction of our visiting professor David Chambers playing his guitar to a pitch competition and Pubquiz. Our goal of the week, to get connected with fellow researchers, succeeded!
In case you want to receive a certificate of attendance, please contact aph@amsterdamumc.nl