The Amsterdam Born Children and their Development cohort is a multi-ethnic birth study, which follows the health, growth and development of approximately 8,000 children born in Amsterdam.
The ABCD - Amsterdam Born Children and their Development - study is a large-scale, long-term study of children's health from the very beginning: about 8,000 children are followed from pregnancy to adulthood. The study by Amsterdam UMC, location AMC is unique in its set-up, multi-ethnic composition, completeness and cost-effectiveness of data collection and analysis.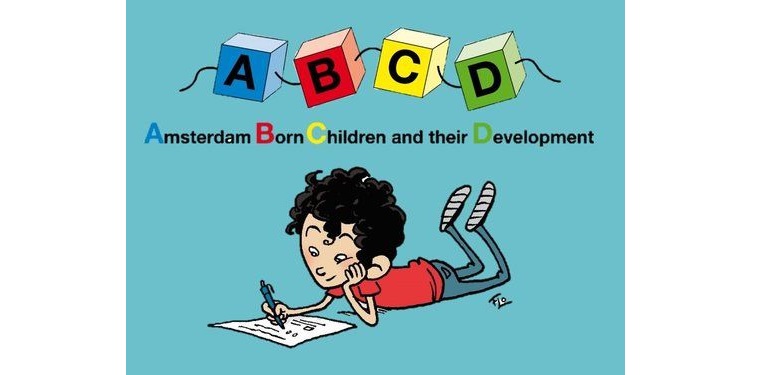 The main goal of the ABCD study is to identify and analyze factors in early life (during pregnancy and at an early childhood age) that may explain later health and health differences. The origin of important health problems in children (e.g. obesity and ADHD) and adults (e.g. cardiovascular disease) often lies in the early years of life. By means of questionnaires, blood tests and health measurements, the ABCD study investigates to what extent children's health is influenced by living conditions and lifestyles in those first years of life, i.e. during and after pregnancy.
Ethnicity is an important factor in children's health, however, it is still largely unclear what causes this. That is why the ABCD study pays specific attention to explaining the health differences between children of different ethnic origins. Insight into the factors that influence children's health is needed in order to to better support pregnant women, to develop culture-specific prevention programs, and ultimately to promote children's health as early as possible and reduce ethnic inequality.
You can find more information on the ABCD study website (in Dutch).
Meta-data of this cohort can be found on the website of GECCO.
APH contact person: Tanja Vrijkotte
Contact: abcd@amsterdamumc.nl