Amsterdam UMC is a leading medical center that combines complex high-quality patient care, innovative scientific research, and education of the next generation health care professionals. We believe that health care practice, research and education belong together, with each shaping and informing the other.
Together we discover the healthcare of tomorrow.
Amsterdam UMC has arisen from the (administrative) merger of Amsterdam's two academic hospitals, the Academic Medical Center (AMC) and the VU University Medical Center (VUmc) in 2018. Amsterdam UMC represents the medical faculties of the two universities associated: the University of Amsterdam and the Vrije Universiteit Amsterdam.
Amsterdam UMC research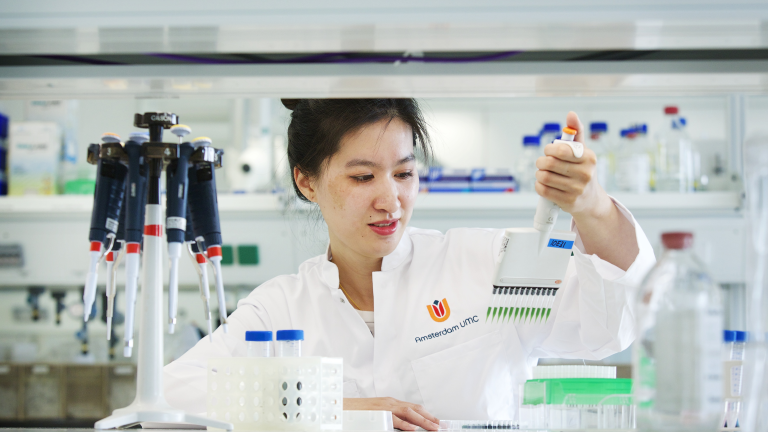 Amsterdam UMC is home to eight research institutes: informal networks of research groups and departments working on various aspects of the same research theme. Several of the research institutes are joint institutes with other faculties of the University of Amsterdam and/or the Vrije Universiteit Amsterdam.
Together, we cover the full spectrum of health and biomedical research themes. In diverse teams we aim to harness knowledge from fundamental research to the development of novel interventions for patient care or disease prevention. Using multidisciplinary and inter-sectoral approaches we focus on quality as well as on societal relevance of our research.
Amsterdam UMC has set up a wide range of core facilities and a data infrastructure that enables the development of science practices to Open Science. Dedicated Research support teams are in place to create a stimulating research context and provide hands-on support to researchers. We are proud of our collaborative mindset and work together with various institutes in regional, national and international contexts.
Together with a selected number of independent Amsterdam UMC researchers, the directors of the research institutes represent the research community in the Amsterdam UMC Research Board (ARB), the advisory body that provides research-related advice to Amsterdam UMC's executive board.
Complex patient care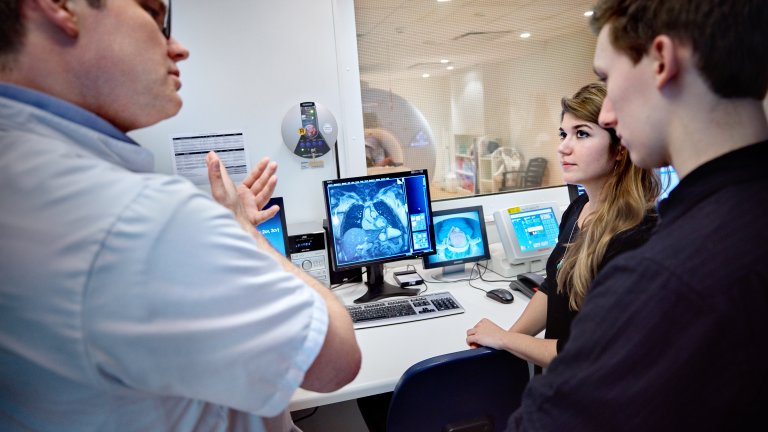 Amsterdam UMC provides a high quality of patient care for present and future generations. Most of our care is highly specialized, complex patient care that involves special, often expensive and complicated diagnostics and treatment.
Our centers of excellence supply an exceptionally high concentration of expertise and related resources centered on a particular area of medicine, delivering associated care in a comprehensive, interdisciplinary fashion to afford the best patient outcomes possible.
Innovative research results in better understanding of the origin of diseases and in improvements of disease treatments. Amsterdam UMC converts the promising results into applications for patients, such as new types of medicines and treatments, and improves diagnostics and preventive healthcare as well.
Education & training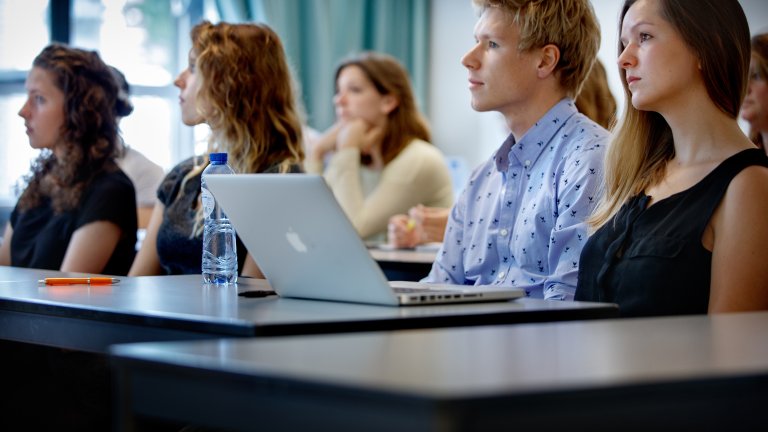 There are two separate medical degree courses at Amsterdam UMC, linked to Amsterdam's two universities: the University of Amsterdam (UvA) and the VU University of Amsterdam (VU). In addition to the master's programs Medicine, Amsterdam UMC participates in the master's programs:
Biomedical Sciences UvA, Biomedical Sciences VU Amsterdam, Medical Informatics, Oncology, Cardiovascular research and Epidemiology.
More about our master's programs Medicine:
Contact
Any questions about the information on this website? Contact: us