Research institute structure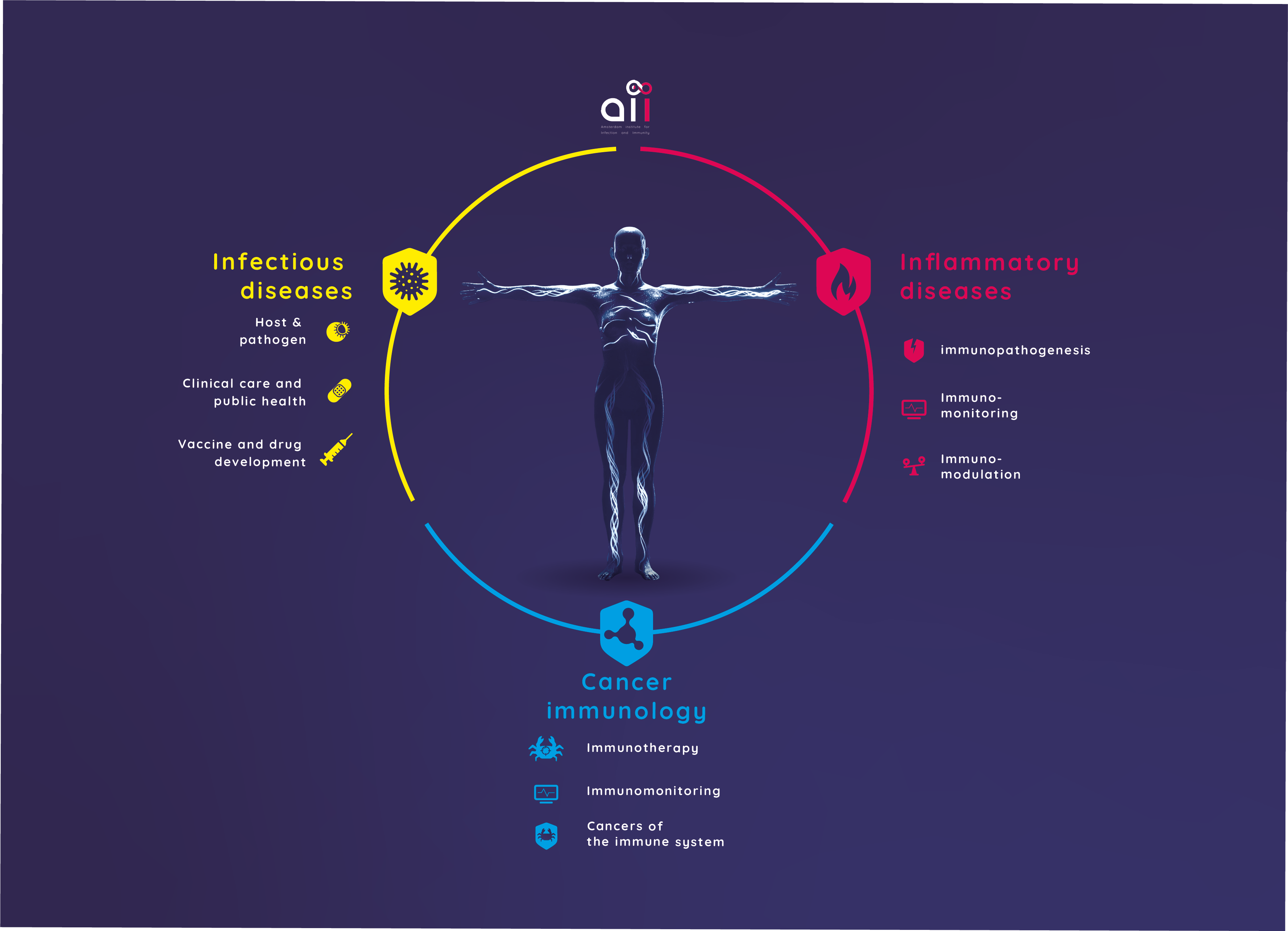 The Amsterdam institute for Infection and Immunity consists of three research programs: infectious diseases, cancer immunology and inflammatory diseases. On this page you will find more information about our research programs.
Internships
AII has no overview of available internships. Students who are looking for an internship are therefore advised to contact the internship department of Amsterdam UMC: stage@amsterdamumc.nl.
More information can be found here: