The goal of the AGEM retreat is to discuss, share and learn from each other's research. Mixing AGEM retreat customs with new ideas definitely resulted in achieving this AGEM vision. For a lot of PhD-students, this was their first conference. This again resulted in a large number of participants this year. It was wonderful to be able to have this meeting together with so many of AGEM's PhD-students, postdocs and PIs, and to network with and learn from each other.
The retreat committee organized a full and diverse program. All participants were given the opportunity to share their work with their peers, in either plenary or parallel sessions. New this year was the poster session organized on Thursday, to give participants the opportunity to give a pitch and have a lively discussion with attendees. Many interesting classical presentations, elevator pitches and poster presentations within the fields of gastroenterology, endocrinology & metabolism were given by AGEM researchers. The AGEM Best Publication Battle was reintroduced to the program, and won by Charlotte van Veldhuisen for her pitch about her paper "Bihormonal Artificial Pancreas With Closed-Loop Glucose Control vs Current Diabetes Care After Total Pancreatectomy A Randomized Clinical Trial" in JAMA Surgery.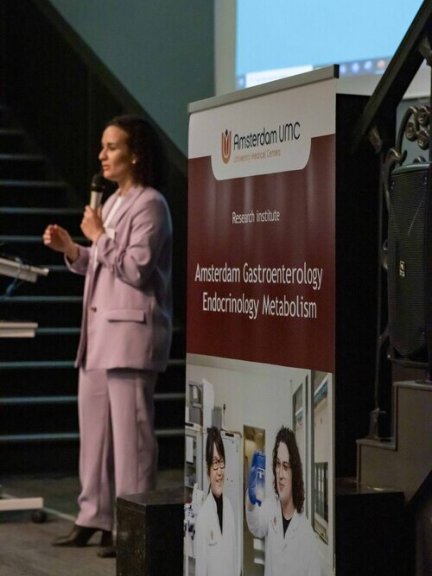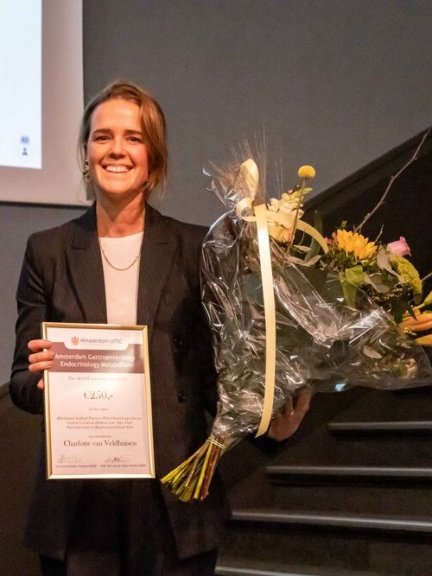 Next to these lectures, the attendees could choose a workshop to attend from an array of relevant topics. The options offered this year were: "PopArt painting", "Speed Reading", "Eat your bugs" and "How to foster research integrity?".
To get to know each other better, the committee organized a fun and interactive evening program. After dinner, Dr. Garmt Dijksterhuis, specialized in psychological and perception research, gave an interactive lecture on how we experience and perceive food. The first day ended with a party themed 'Under Water'. Everybody excelled in their outfits and dance moves: it was incredible to see the great effort participants had made to match their outfits to the retreat's theme!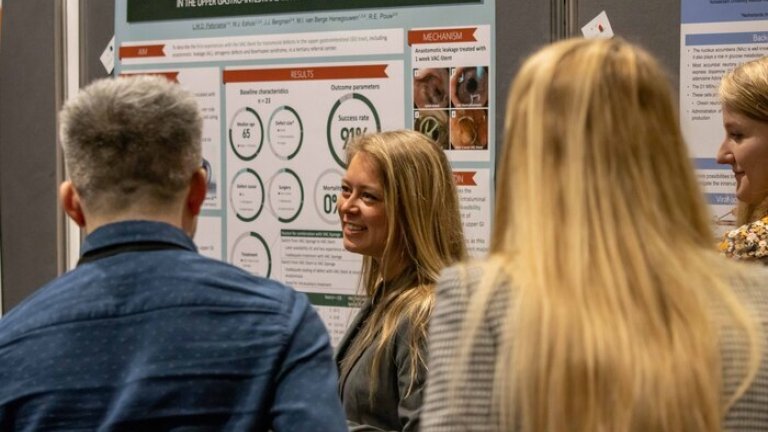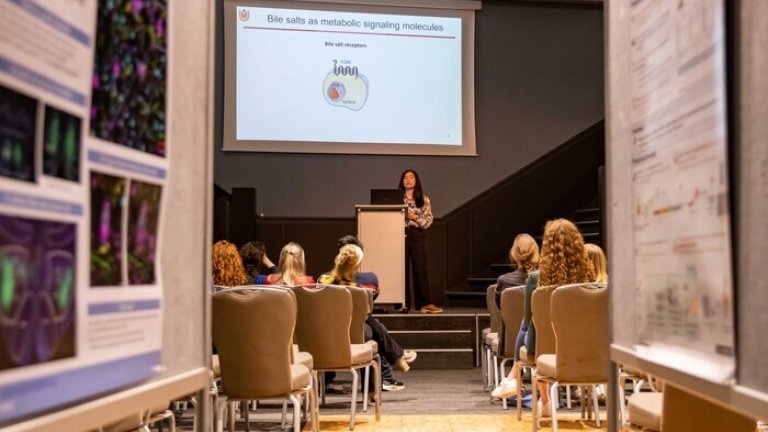 Friday morning started with the opportunity to go for a swim at the hotel's (indoor) swimming pool and start the second day of the retreat refreshed and energized. This year's Out Of The Box speaker was Else de Ridder, who gave a very inspiring lecture on how to reduce, reuse and recycle products at your own workplace. The keynote speaker on Friday, Prof. Dr. Renger Witkamp, gave the participants insights on nutrition and pharmacology. Using the template of a restaurant menu, he elaborated on nutritional assessment strategies and examples of nutritional interventions.
Last but not least, congratulations to those who won an award: Heleen Jansen for best presentation, Lisanne Pattynama for best poster presentation, Naomi Wieser for most contributing participant and Khya Snelder for best party outfit.
Thank you all for making this a great AGEM retreat in 2023. We look forward to see you again, and to welcome new participants in 2024!