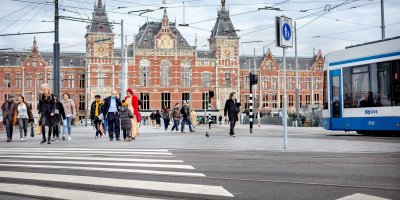 Amsterdam Public Health
Inaugural lecture Paul Merkus
Lecture & speech
Start date:

19 januari 2022
On January 19, 2022 APH researcher Paul Merkus will give his inaugural lecture about Patient-centered ear and hearing care.
The rector magnificus of the Vrije Universiteit and the Board of Governors of Amsterdam UMC cordially invite you to attend the public meeting of the Board of Deans, in which mr. dr. Paul Merkus appointed Professor of Otology, hopes to take up his post by delivering the speech:
HEAR AND LET HEAR, Patient-centered ear and hearing care.
View the lecture via the YouTube channel of the VU Beadle's Office: https://www.youtube.com/c/VUBeadlesOffice
Since 2002 Merkus has specialized within the ENT profession to help patients with hearing and ear problems. "As a senior researcher and ENT surgeon in at the Amsterdam University Medical Center I have a special interest in - Care evaluation and Classification of Otologic Care - Hearing disorders evaluation and treatment (including Cochlear Implant) - Cholesteatoma care and Quality of Care"
| | |
| --- | --- |
| Start date: | |
| End date: | |
| Time: | |
| End time: | |
| Location: | VU University - Aula/ online |