On the 1st and 2nd of July the 'International Cleft Palate Master Course Amsterdam' was hosted by the cleft lip and palate team of Amsterdam UMC and Interplast Holland at the Amsterdam Skills Centre. The course was organized for cleft surgeons that want to specifically focus on their surgical technique on how to prevent palatal fistulas (improper connection between nasal and oral cavities)
Expertise from around the world
The theme of the course was 'Palatal Fistulas: Prevention, Classification & Treatment'. At the event world renowned experts explained their tips and tricks on how to treat fistulas. There were cadaver illustrations with surgical video explanations. 16 international keynote speakers from around the world shared their expertise, such as Raymond Tse (Plastic, Reconstructive Surgeon at the Seattle Children's Hospital, USA) and Omri Emodi (Oral & Maxillofacial Surgeon at the Rambam Health Care Campus in Haifa, Israel). Also some of our very own surgeons took the stage, such as Corstiaan Breugem, Jitske Nolte and Peter Don Griot.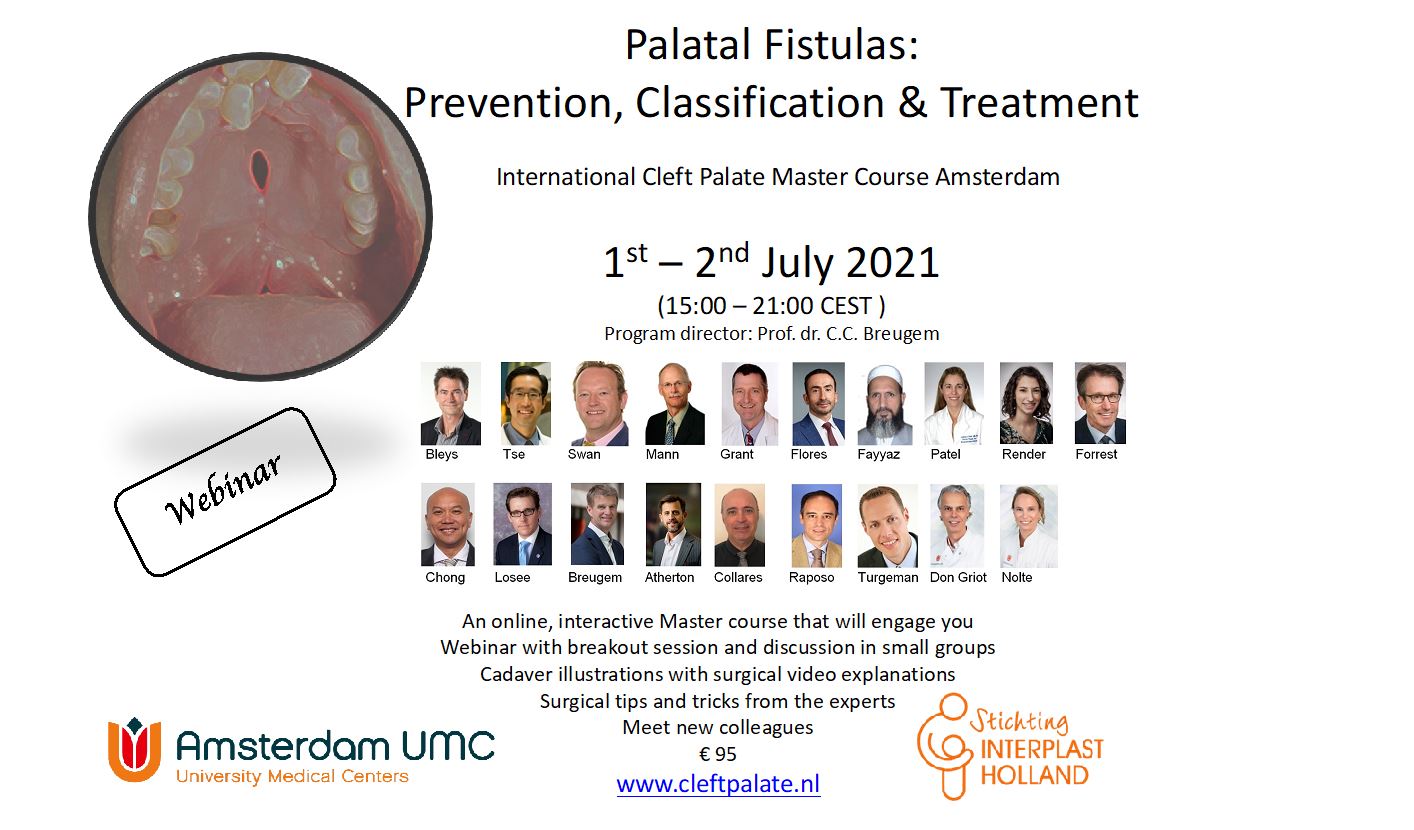 Great online turnout
In total 242 participants from 74 countries joined the course online and >50% of these participants originated from low-income countries. Coordinator of the event, prof. Corstiaan Breugem mentioned: "It was amazing to see how in small groups in 'break-out' sessions, we were still able to have good interactions and discussions about classification and surgical techniques. Furthermore, it was great to see that via Zoom a lot of people from low-income countries were also able to be involved. One of the few positive aspects of Corona."