Philip Scheltens, director of the Alzheimer Center Amsterdam and professor in cognitive neurology, has been bestowed a royal decoration of Knight in the Order of the Lion of the Netherlands. We congratulate him with this oldest and highest civilian order of chivalry in the Netherlands.
On the 13th of October, Scheltens received the royal decoration out of the hands of Simone Kukenheim, deputy mayor of Amsterdam. The Alzheimer Center Amsterdam is honored and humbled that the ceremony took place during the Covid-19 pandemic. People suffering from Alzheimer's disease and other types of dementia are particularly vulnerable for corona.
Scheltens is an ambassador for Alzheimer's Disease. He has made an essential contribution and has helped to put this disease on the political and social agenda in the Netherlands and overseas. Over the past 20 years, Scheltens has been the driving force behind numerous fundraising initiatives with other parties, such as companies, individuals and foundations.
The daily work of Scheltens consists of a combination of researcher and practitioner: he works not only as a fundamental scientist but also as a clinician, who daily records the effects of Alzheimer's disease in the lives of his patients. He is also a trainer and mentor. Under his direction, dozens of young, talented scientists have been promoted on neurological themes and have found their way into Dutch and international healthcare institutions, companies and agencies.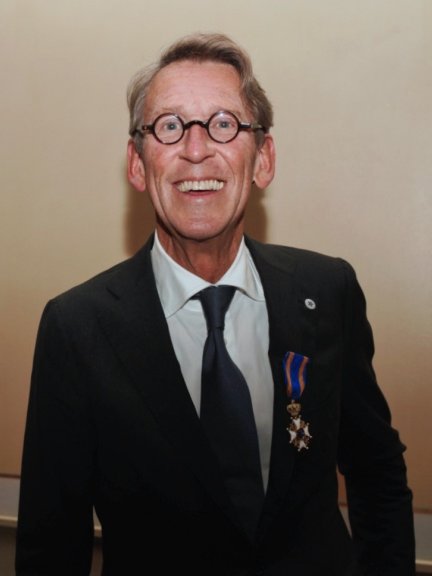 Source: Gemeente Amstelveen (in Dutch).