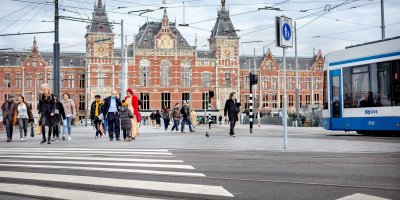 Amsterdam Public Health
Inaugural lecture Petra Elders
Lecture & speech
Start date:

11 februari 2022
On February 11, 2022 APH researcher Petra Elders will give her naugural lecture about Diabetes and General Practice
We invite you to listen to the inaugural lecture of Petra Elders, "Diabetes and General Practice," with which she hopes to accept the appointment as Professor of General Practice with a special focus on diabetes care.
View the lecture via the YouTube channel of the VU Beadle's Office: https://www.youtube.com/c/VUBeadlesOffice
Elders has been working as a general practitioner for over 25 years. Since 2007 she partly returned to the university as research coordinator of the Academic GP Network. In 2013 she switched to the Diabetes, obesity, lifestyle and osteoporosis research group of the same department and became chair of this research group in 2014. Together with Professor Joline Beulens she chairs the Hoorn studies cohort (www.hoornstudies.com). She became Associatie Professor in 2018 and Full Professor in 2020.
| | |
| --- | --- |
| Start date: | |
| End date: | |
| Time: | |
| End time: | |
| Location: | VU University - Aula |